Results-driven Website Design in Exeter
Reward your business with a gorgeous new website that reels in new customers
Much more than just another marketing tool, for many the website is now the hub of their business, and failure to make good on its potential could spell disaster for your bottom line. It is paramount that you find the right website designers who know how to build a website which is first-class both aesthetically and technically.
This is where we come in. Whether you're starting from scratch or need to revamp an under-performing website, we'll design and create a refreshing new website that makes it easy for your customers to do business with you. A website that will pay for itself many times over.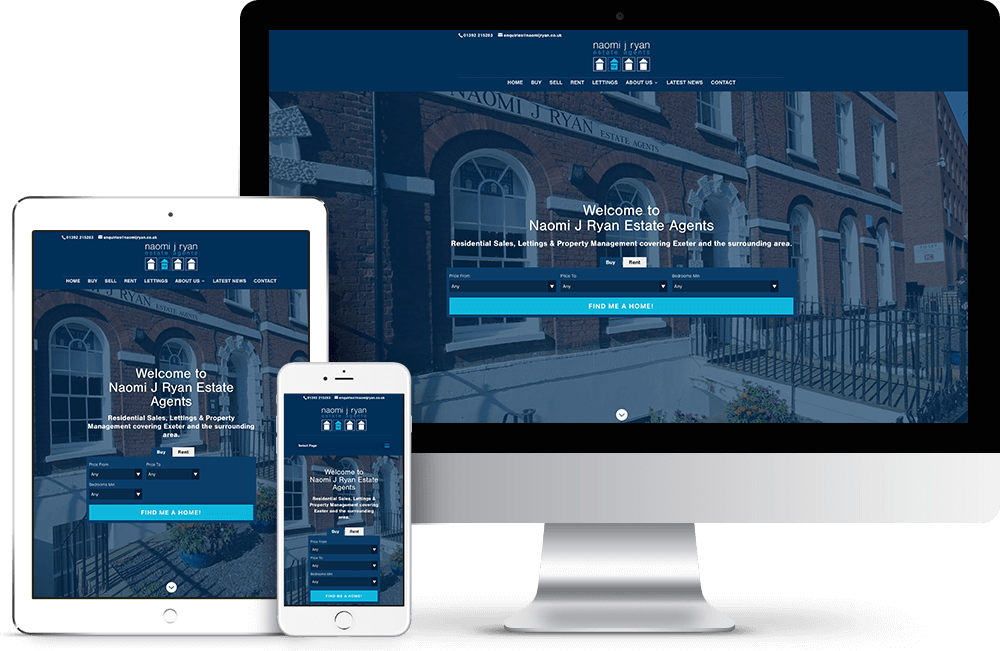 We're experts in bringing your business to life online
When no two businesses are the same, how do you choose the right website designers for the job?
At Nettl of Exeter, we make that easy, too. We've never believed in the one-size-fits-all approach, which is why we go to great lengths to understand your business, your goals, your strategy, and your own unique voice. Put it all together in the website design process, and you're left with a visually-stunning website that delivers a truly impressive performance.
We also make it our business to keep up-to-date with the latest search engine indexing criteria, and keep a strong eye on SEO when creating your website. This means your prospects can find your website easily, and quickly become paying customers.
Future-proof as standard
With the web rapidly evolving to accommodate a huge range of smaller devices including smartphones and tablets, it has never been more important to future-proof your website.
Whilst we can't always predict every new trend, we build mobile and tablet compatibility into all our client websites as standard, so you'll never miss out on a sale or enquiry, no matter how cutting edge your customer's device.
With only a small increase in design and development time, you'll benefit from a longer-lasting, better-performing website with an improved ROI.
We put you in control
The world of business changes quickly, and your ability to respond to those changes can dictate your bottom line. Which is why we include a content management interface as standard with all our websites.
From a simple, user-friendly admin page, available directly in your browser, you can change the text, images, products, or any other information on your website in real time.
Simply log in with your secure username and password, make your changes, and save them. It's so easy, anyone could do it!
Ecommerce is the new high street
It's no secret – the British public is officially converted to shopping online, and there are rows of empty shop units in every high street to prove it. So, if you have a product to sell, ecommerce is not only affordable when you come to us, but extremely profitable.
In addition to a fresh, eye-catching and engaging shop design, we'll also provide a fully-featured admin interface that allows you to take complete control of your e-shop, including:
Product catalogue management
Order tracking and invoice management
Customer data protection and organisation
Detailed sales reporting
A wide range of payment gateways including HSBC, Barclaycard, Paypal, Worldpay, Sagepay & more
Customer account creation with order tracking
Loads more…
Serious about improving your website?
35 Marsh Green Road West
Exeter, EX2 8PN
Tel: 01392 573 799
Email: exeter@nettl.com